Anandayana Project
The utopian Anandayana Project is an intent to increase the awareness of human beings and make serenity accessible to all.
The manuscript helps to shed light on important dark points of a spiritual path and suggests the prerequisites to allow anyone to build their own Path of Serenity through an increase of Individual Consciousness.
The projects and donations are designed to create both an international community of people with a high consciousness and Meeting Centres, where it will be possible to try, promote, practice, and share spiritual experiences.
Anandayana
Gnoseology of Serenity
Anandayana, the manual
Find out and learn how the universe, the human being, and his environment are made of.
Understand how the spiritual world is organized and how it interacts with the physical world.
You will change your way of seeing anything; your consciousness will grow and you will be able to build your Path of Serenity.
Download the book, it's FREE.
Here you will always find the latest version available. Invite your friends to download it.
Join to the Anandayana Community, it's totally free, and one day you can participate to activities of the Anandayana Community at (future) Meeting Centres.
Did you find the manual interesting? Did you like it? How much do you think it would have cost you to undertake scientific, psychological, and anthropological studies to get to know a part of the knowledge learned with this book?
How much do you spend on an evening at the cinema, restaurant, disco, or out with friends?
Is your life benefiting from your Anandayana? How much would you have spent on psychologists or coaching to get a minimal part of these benefits?
Think about above questions and consider a donation.
Manual in various formats
Translated from Italian by: PERMONDO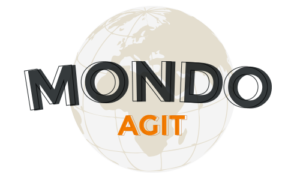 (Translators: Ruth Collins, Cáit Fahy, Katie Graves) - Revised by: A.P.
We recommend using the following apps for smooth reading on small devices: Play Books (Android / Google), WPS Office.
As far as Kindle files are concerned, once downloaded, the file should be sent as an attachment to your "@kindle.com" email address.
For corrections and suggestions concerning the manual, write to book@anandayana.org .
Protect the environment, do not print the manual if you can do without the paper version.
Following the link you will find the previous versions of the manual.
Anandayana
Learn, Grow, Enjoy, Live
Projects
All projects are based on volunteering.
In order to grow and develop the Anandayana Community, a willing and serious commitment of honest professionals is necessary.
As the Anandayana Community grows, more volunteering activities will be required in the most varied locations worldwide.
At the moment the next required activities are the following:
- Professional translators to translate the manual into different languages.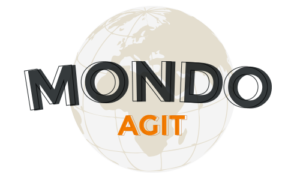 PERMONDO - translations for non-profit
PerMondo is translating the Anandayana Project book into English, Spanish, French, and Portuguese.
- Expert economists or entrepreneurs to set up non-profit organizations in those countries where the Anandayana book has been translated into the official language.
- Social Networks Manager to manage the various communication channels.

For those who want to participate as a volunteer in the growth of Anandayana Project, please write a short curriculum at volunteering@anandayana.org
Would you like to participate as a volunteer but there are no possibilities to do it? Consider a donation.
Anandayana
contribute to a better world
Donation
Things are not created by themselves, especially good ones.
The Anandayana Project aims to create a new international community, for a better world.
Most of projects will be based on volunteering work, but unfortunately there is and there will always be need for important financial help.
If either you want to make a donation as a sign of gratitude for all notions learned on the manual or you want to financially collaborate to the Anandayana Community, click on Donate Now
Anandayana
a community of serene people
Comunity
Anandayana is a personal path that leads the person who goes through it to increase own Individual Consciousness while he is learning about own serenity.
Serenity is not the goal nor the arrival of one's Anandayana, rather it's the path itself.
Among all future projects of the Anandayana Project, there is the construction of Meeting Centres where Anandayana practitioners will be able to meet, to share spiritual experiences, to practice meditation, yoga, and other related activities, and eventually to participate in entheogenic rituals.
In order for this to happen, it is necessary to form a community and to ensure that this community becomes internationally recognized.
Unlike other activities, participation in entheogenic rituals is limited to those who decide to be part of the Anandayana community. Anyone who has read the Anandayana Project manual, shares its ideas and is in the process of building his own Anandayana path, can join the Anandayana Community (it is completely free) by answering correctly all the questions of the following questionnaire.
Anandayana
a community in continuous progress